Denver has a fascinating beauty that can entice everyone who comes to visit. It is the second most populous city in Colorado and is one of the famous NYE destinations. Hosting massive parties packed with glamour, vibrant music and fine dining, the city is famous for its magnificent fireworks leaving the visitors awestruck.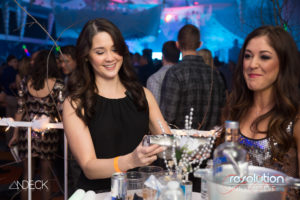 Denver organizes impressive events and renowned hotels hold some of the best NYE parties to mark the end of year in style. It is not uncommon for people in Denver to celebrate NYE with grandeur and that's why spending the last few hours of the year in Denver will be a time to remember.
The amazing weather and the breathtaking beauty of Denver make it an exciting adventure to enjoy the exuberant party life on NYE. The city is always ready to celebrate New Year's Eve in its own unique way and that's why you should come to this place to enter into 2017 with style and splendor. Looking for ways to have a blast at NYE with your friends and family in Denver?
Time: Dec. 31, 2016 (9 p.m. and midnight)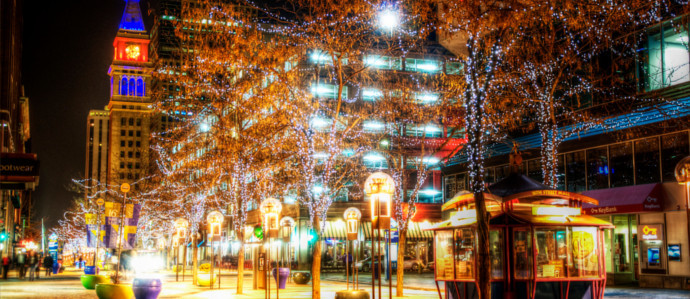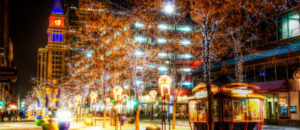 The sparkling sky over the 16th Street Mall will mark the end of 2016 with the New Year's Eve Fireworks is a breathtaking amazing for regular and first time viewers. You can hardly miss the amazing show as it takes place twice at 9 pm and the later at midnight. Make sure you have the best spot reserved for an exceptional view. Stand along the 16th Street Mall and costumed entertainers including artists, magicians and mascots will interact with you and keep you entertained.
People in Denver can also attend luxurious and exuberant celebration parties, as a large number of hotels in Denver are famous for some of the best NYE parties in America. Due to the soaring popularity of these Christmas and NYE parties, it is recommended that you book your tickets early so that you don't miss out on your favorite NYE party.
Resolution NYE 2017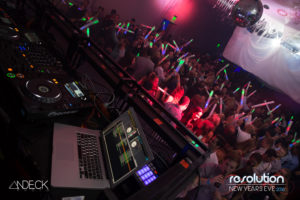 At the Curtis Hotel in Downtown Denver, this New Year's Eve Denver celebration is one of the best NYE parties to attend in Denver, CO. Resolution NYE 2017 is guaranteed to indulge you with lavish elegance that seasoned party goes yearn for. The party is all set to feature an all-inclusive premium open bar, two floors for non-stop partying with world-class music and renowned DJs. The multiple breakout party rooms and the stunning entertainment is offered with festival-style sound and lighting systems. Resolution NYE comes with 28 bartenders stocked with premium wine, beer, liquors, and champagne.
Internationally renowned event management professionals organize the event to perfection. This may be just the perfect option for you and your loved ones to enjoy one of the best NYE parties in style. To avoid inconvenience, book your tickets early so that you don't regret missing out the festivities of the party as the gala party draws attention of millions of visitors every year.
Buy your tickets to Resolution Denver 2016 while supplies last! This open bar hotel-takeover is going to sell out!