NYE FAQ
Resolution Denver NYE Events: Frequently Asked Questions
Get a text message before the next price increase!
Addressing COVID
Attendees may be asked to follow mask requirements and or need to show proof of vaccination or negative COVID test before entry to the event. 
We are working closely with the venue on options to remain mask-free at a minimum while drinks are in hand during the event while adhering to all COVID safety protocols to create a fun and safe environment for everyone. 
As with any mandate, conditions can change quickly, but we'll do our best to keep everyone updated with the latest information.
Where is Resolution NYE held?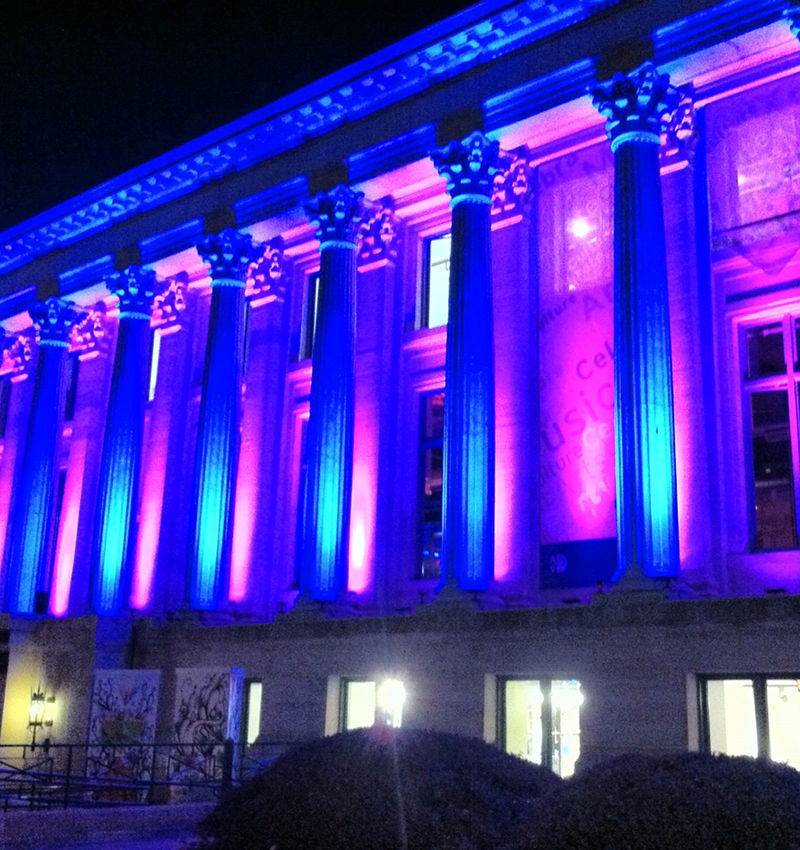 Resolution NYE 2021 has moved to a new location, the historic McNichols Civic Center Building located at 144 W Colfax Ave, Denver, CO 80202. Once you arrive, you are immersed in the best pop-culture a Downtown Denver NYE party has to offer.
The McNichols Building located at 144 W Colfax Ave, Denver, CO 80202 View Map & Directions
What's the demographic for this party?
ONLY 21 & over guests may attend Resolution NYE 2021. Ages of guests are a good mix of 20s, 30s and some 40s. Both couples and singles have a great time at our events. See our
Resolution NYE 2017 video
and the photos from last couple years of parties to get an idea of who attends these events.
When do ticket prices increase?
Prices will automatically increase as the date gets closer, so don't wait, buy your tickets now and get the best price!
Can I purchase hard tickets and save on service fees?
YES! Physical (hard) tickets are available SOON! Check back November 16th.
CASH ONLY!
Will food be provided?
Food trucks / vendors will be onsite to provide you with a bite if needed! (Food is not included in the ticket price.)
What about hotel rooms?
Hotel rooms are not included with ticket purchase and this year's event is no longer held at The Curtis. Please plan ahead for accommodations!
What will the music selection be like at the party?
Throughout the night, you'll enjoy a perfect blend of music styles from Denver's best rated DJ's with astounding festival-quality sound and lighting production.
What is the dress code?
It's a year-end celebration, so why not go into 2022 looking your finest?! Although formal attire is not required for this event, we do encourage all guests to dress to impress. Please no blue jeans or baseball hats.
Do you offer tickets for designated drivers?
YES! You must be 21+ no matter what to attend the event. DD ticket holders will be marked with an X and no allowed to drink. If caught drinking, you will be removed. 
Will Coat Check be available?
Yes, coat check will be available next to the check-in area upon arrival to our event. Coat check will be $5 cash per coat. Please arrive with plenty of time, coat check lines can get lengthy!
What is required for entrance to the party?
Must present your ticket (hard ticket or on a mobile device) and a 21+ ID to get in to the event, no exceptions. REFUNDS "THERE ARE NO REFUNDS FOR ANY REASON." Can't go? Sell your ticket on Craigslist or Facebook. This event sells out every year!
Is their an early check-in option?
YES! VIP and Early Access get in first at 7:30, great way to avoid the lines! 
If I purchased tickets and am no longer able to attend, can I receive a refund?
We're sorry, but all sales are final and there are no refunds available for ticket purchases. You can however sell or transfer your ticket on your own. This event sells out every year!