Denver, Colorado New Years Eve celebrations don't have to wait until doors open. This NYE 2022/ 2023, why not kick-start the party with end-of-the-year "pre-gaming"?  Winter is a time to indulge in strong drinks, exquisite foods and merry entertainment. Before you head to Resolution NYE for the best New Years Eve party in Colorado.
Crush NYE 2022 / 2023 with these Recommendations
Brews and Cocktails
Start the night off right with some of these festive cocktails and specialty craft beer. If you're going to Resolution NYE at McNichols dressed to impress, why not play the part? A classic go-to is a glass of champagne (which you can also find at Resolution). If you're hosting a pre-party, spike the eggnog and warm some wine and apple cider for a soothing start to a wild night.
Go for the Gold
If you're looking to get hammered, don't hold back. Try a round of Scorpion Shots from Retro Room Lounge and Salon. You'll find a baby scorpion included at the bottom of the glass. We dare you to try this shot to get ready for one crazy night in Denver, Colorado on New Years Eve (NYE 2018 / 2019).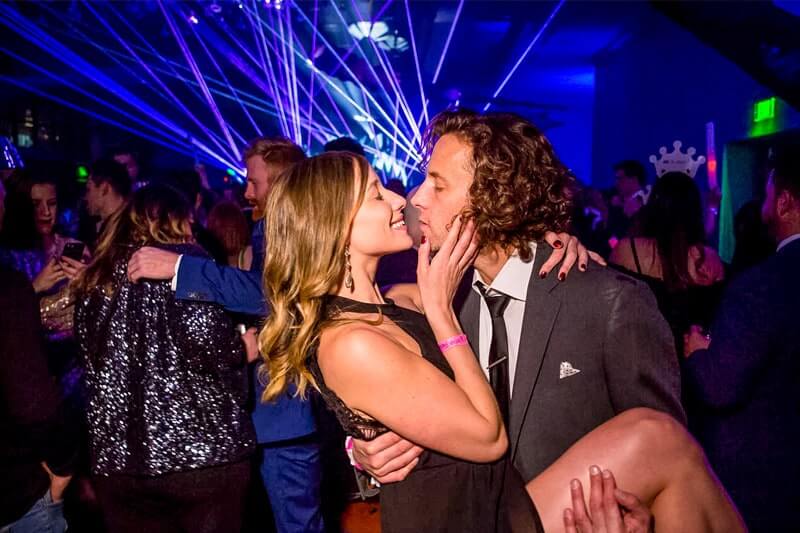 Couples Dinner
Impress your date(s) by securing a table at some of Denver's swankiest, underground bars in Denver. Williams & Graham, for example, is a speakeasy located in LoHi. You might not know you're there when you arrive, but you'll know you're there when you're there. There are many other gems in town where you can find some of the nation's best mixologists and chefs. After dinner, you won't have to worry about buying drinks because your tickets to Resolution NYE 2019 / 2018 include a full open bar!
Ice Skating
Hit the ice before you hit the dance floor. Denver has many ice skating rinks for you to explore — but the closest one to Resolution NYE is the Downtown Rink at Skyline Park. Located in LoDo, this rink is a staple for locals and visitors alike. Bring your homies or your dates and show off your moves.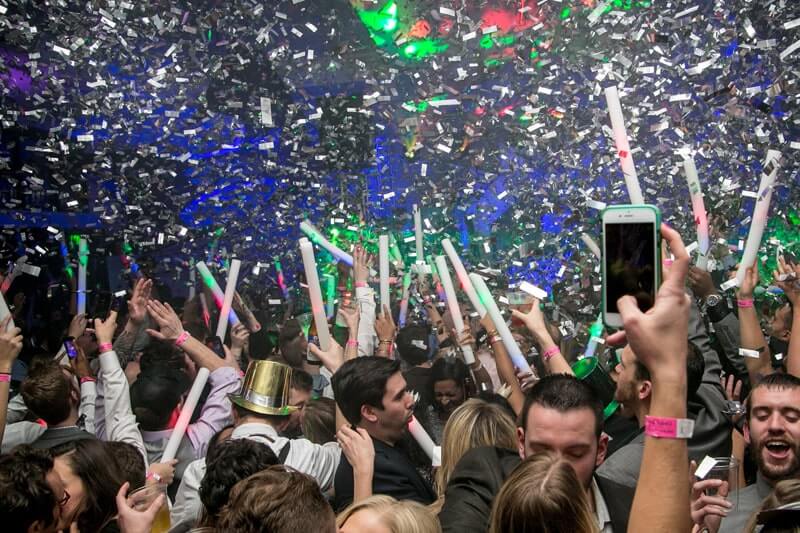 Resolution NYE: Denver, Colorado New Years Eve Party
Looking for the most incredible New Years Eve Party Denver has ever seen? Resolution NYE promises to deliver an unforgettable experience for Denver New Years Eve 2019. Your tickets grant you full-access to the most sophisticated, exclusivity-infused Denver NYE party. This next-level NYE party in Denver gives its guest everything they could ask for to say goodbye to 2018 and hello to 2019 with style: the modish venue offers an plethora of inspiring art; our event team prepares plenty of music and live entertainment; a full open bar to put a bounce in your stride. Overindulgence has never felt so right before!
Visiting for NYE?
Colorado winters are cold AF. Don't forget your warm jackets — and your Resolution NYE tickets — to ensure you have a great time both before and after all the excitement at Resolution NYE 2022 / 2023.