While Resolution New Years Eve 2016 celebration is the event you've been waiting for all year, you may want to check these items off your 2015 Colorado Bucket List before the year is over.
#10 – Hike a Fourteener in the Snow

You haven't truly experienced Colorado until you reach an elevation of at least 14,000 ft. With over 50 mountains in the state classified as "fourteeners," it's no wonder Instagram and Facebook are covered with photos of friends holding cardboard elevation signs on the mountaintops. If you're conquering a fourteener in the snow, then be sure to wear the proper gear and don't forget to pack cardboard and a Sharpie!
#9 – Sip a Seasonal Craft Beer at Denver's Best Breweries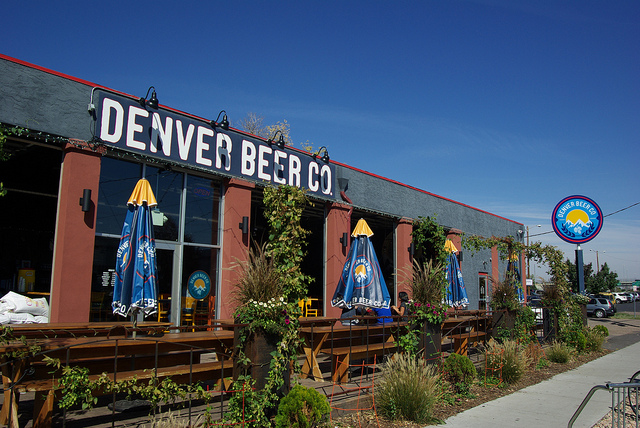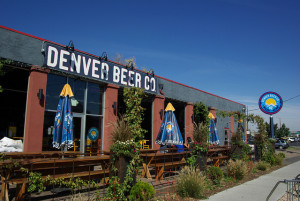 Colorado is home to the best craft beer in the world. The state is home to nearly 200 different breweries for you to indulge in before the year is over! Grab some friends on New Years Eve and stop by a craft brewery to pre-game before checking out Resolution New Years Eve 2016 (an OPEN BAR Denver New Years Eve party).


Just because Peyton Manning is recovering from injuries this season, doesn't mean you shouldn't catch a game at Sports Authority Field in Mile High City. Paint your face orange and watch Brock Osweiler try to fill Manning's shoes before the season is over!
#7 – Make Snowmen and Snow-Angels at Cheesman Park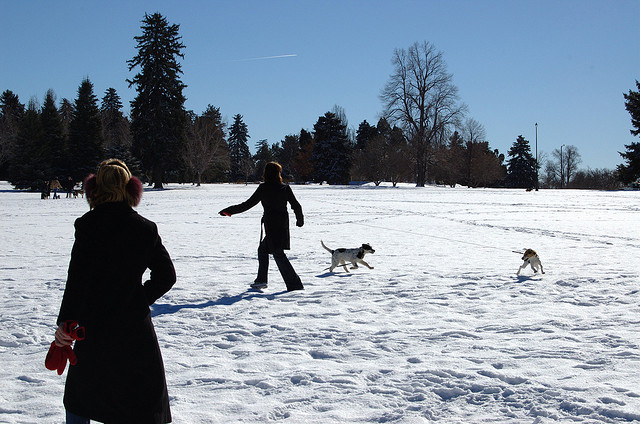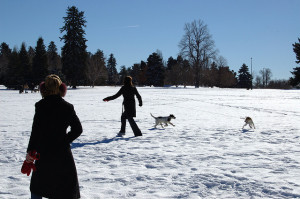 Cheesman park is one of the hippest and more popular parks in the Denver area. Located next to the Capital Hill neighborhood, the park is a great location to spend a snowy afternoon with friends building snowmen. If you're feeling thirsty and competitive, why not put some three-two-beer in brown bags and start a snowball fight / drinking game? Just be sure not to disturb the graves in the historic cemetery still buried six-feet under.
#6 – Tour Stranahan's Colorado Whiskey Distillery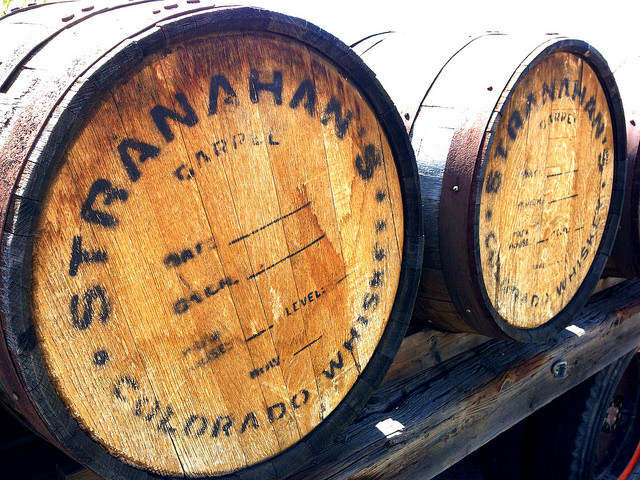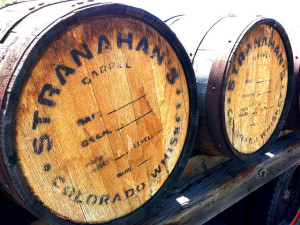 Forged out of the flames of a burning barn, Stranahan's Colorado Whiskey is the state's very first whiskey house. If you enjoy handcrafted spirits, then Stranahan's should definitely make your bucket list this year. You can taste some of the delicious whiskey when Stranahan's Air Stream travels around Denver once a week. You're bound to impress your friends if you have a Resolution New Years Eve 2016 hotel room pre-party stocked with a bottle of Stranahan's signature whiskey.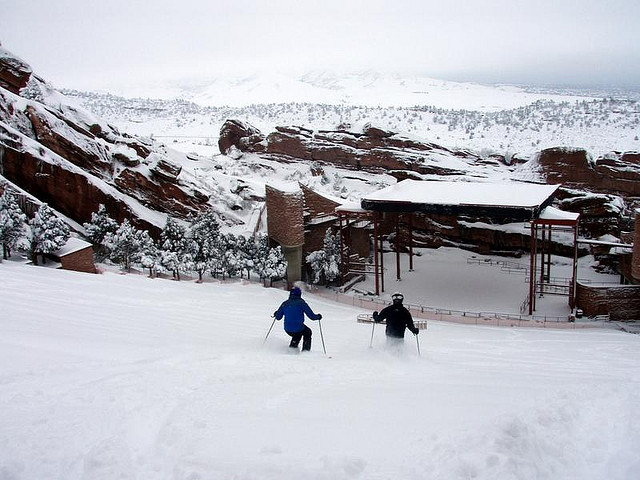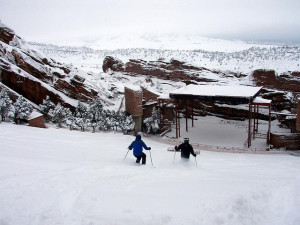 Ranked as the fifth healthiest city in the United States, Denver residents don't let a little snow get in the way of some outdoor exercise. The park attracts dozens of people every day to climb the 380 steps on each side of the amphitheater. Climb the stairs to increase your stamina before the new year. You may need the extra energy to make it past midnight at the Resolution New Years Eve 2016 party — Colorado's premier New Years Eve party.
#4 – Sit by the Rink at an Avs Game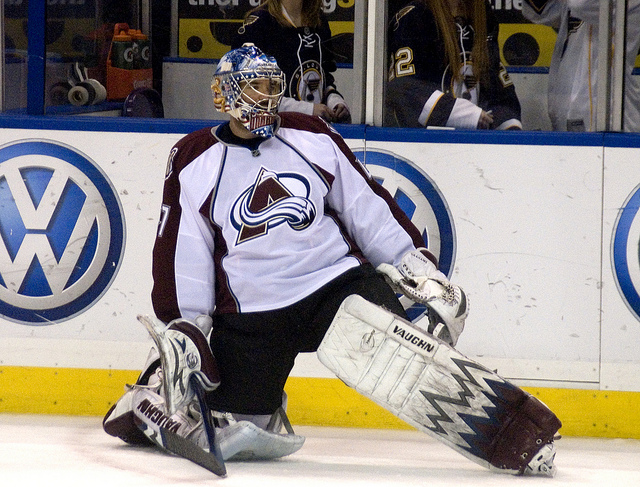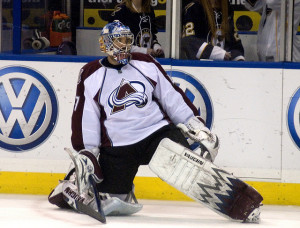 The best seat at a Colorado Avalanche game is definitely beside the rink. If you can't pound on the glass when the Avs score, then you aren't getting the full experience. There is still time to catch one of the Avs' games in December before the new year! So grab some buddies, order a beer and prepare for a rowdy game at the Pepsi Center.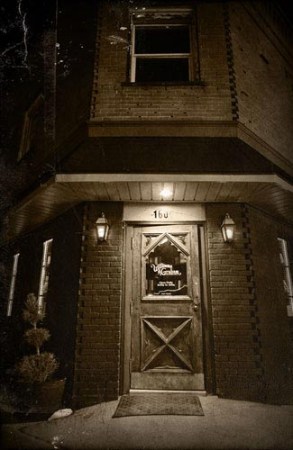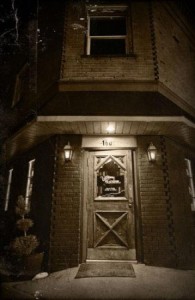 Impress your date by securing a table at one of the swankiest, underground bars in Denver. Williams & Graham, located in the LoHi neighborhood, is an elusive speakeasy hidden inside of what appears to be a vintage bookstore. The bar has some of the nation's best cocktails and its co-owner was named American Bartender of the Year by Spirited Awards.
#2 – Ski or Snowboard at a Terrain Park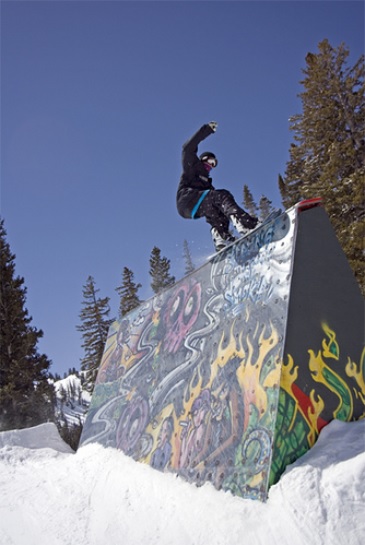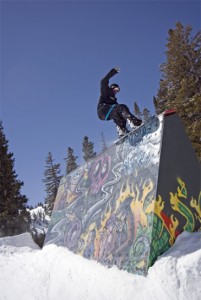 Colorado is home to some of the most incredible ski and snowboard terrain parks in the nation. Breckenridge, Telluride and Vail are three of the best snow resorts in the state — but there are over 25 to choose from. There is still plenty of time to hit one of these epic terrain parks and mark it off your Colorado bucket list before the new year.
#1 – Attend Resolution New Years Eve 2016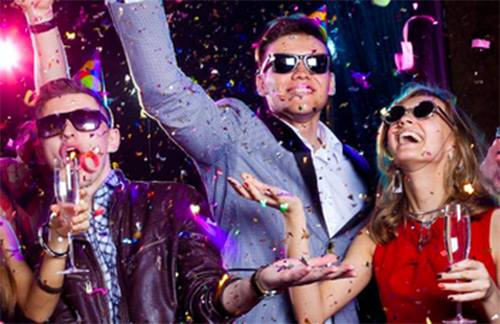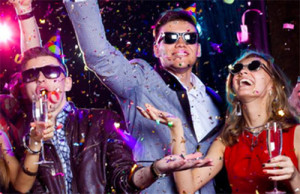 Resolution New Years Eve 2016 is the best place to celebrate the end of 2015. Located at The Curtis Hotel, this upscale event features two-floors with multiple ballrooms, world-class DJs and astounding festival-style sound and light production. Not to mention all tickets to this 21 and over event include a PREMIUM OPEN BAR! If you're looking to end 2015 with a bang, then Resolution New Years Eve 2016 has you covered. Get your tickets now and secure your spot to ring in 2016 at Colorado's premier New Year's Eve party of 2015.